Want to feel better? Get outside.
This article may contain affiliate links. Whenever you buy something through one of these links, I may earn a small commission without any cost to you. I really appreciate it as it supports this site and my family. Thank you!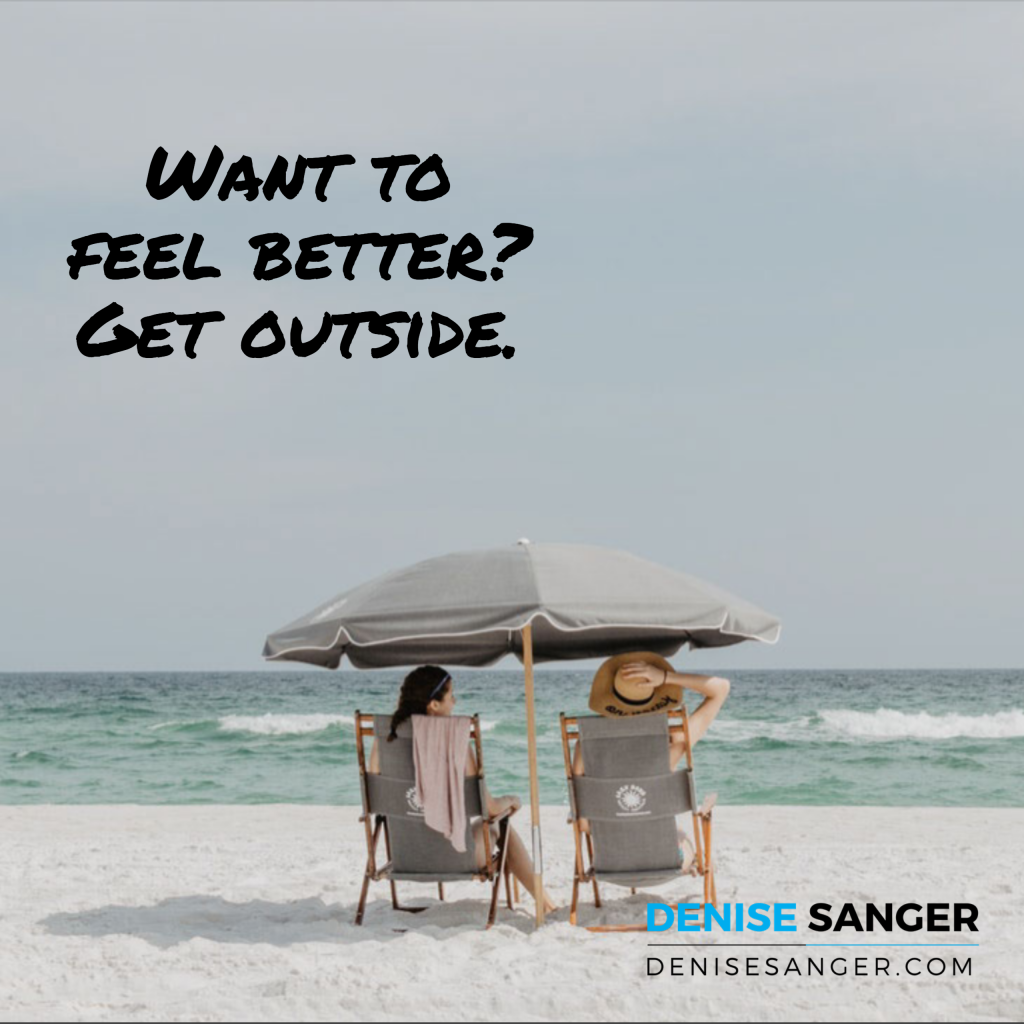 My brother was in town for the weekend. Out of four kids, I am the oldest and he is the youngest. It's always so much fun when we get together because we are kindred spirits in that we both like to keep moving and this weekend was no exception.
Often when we get together, it's for an event like his Half Ironman a last month in Virginia or when we do half-marathons together. We've bonded over our mutual love of travel and staying active.
This weekend though he arrived from Sarasota where he had spent the last week cooped up in a seminar for work. Not only did he spend most of his time either in class or studying, it rained the majority of the time he was there. He likes to unwind by running or biking so being stuck in a classroom during the day and hotel room at night was like putting him in a straight jacket.
Friday had us first at the gym then out to lunch in Lake City with my BFF Becky. Saturday though was completely open. What did we decide to do?
We headed outside of course!
First on the agenda was dragging the hubby along to have morning coffee by the Suwannee River. I can literally sit there and watch the boats put in and out for hours as the trucks zip up and down the boat ramp.
From there hubby wanted to do a few things around the house so we dropped him at home and decided to visit three springs that we hadn't visited yet. I don't think we truly appreciate the beauty that surrounds us until we take the time to act like a tourist in our own backyard.
First was Peacock Springs that I've mentioned before. From there we headed first to Convict Springs (I had no idea what was there and you can bet I will be camping soon at Suwannee River Rendezvous Resort. Super nice folks!)
From Convict Springs we headed over to Troy Springs where we watched folks floating on their tubes, snorkeling and even a diving class. Troy Springs is beyond gorgeous and even has a spot for boats to dock and a path for boaters to walk over to enjoy the spring.
Not only did we check off a few more State Parks from our must visit list, we were outside most of the day. There are many powerful health benefits to spending time outdoors yet most of us don't make the time. Did you know that according to the EPA, the average American spends 93% of their lives indoors?
Why should you spend time outside? Here are just a few reasons:
Spending time outside makes you happy. Our moods literally take a positive shift when we spend time in nature and sunshine.
Spending time in nature can improve memory. Great reason to take a walk or hike.
Being in nature is a stress reliever and may actually lower your blood pressure.
Being outdoors provides an important Vitamin D boost. I know how important this is first hand as my Vitamin D dipped dangerously low after my hysterectomy. Within three days of Vitamin D supplements, I felt better physically AND mentally.
The best part? You don't need to drastically change your lifestyle to spend time outside and it's probably one of the easiest ways to instantly improve your mood. This week, I challenge you to spend 15 minutes a day outside. That's it. Just 15 minutes. At the end of the week, drop me a note and let me know how much better you feel. Have an amazing week!
To your health,
Denise
Upcoming Trip?
I like to use TripAdvisor for booking not only my hotels, but my tickets and rental cars as well. Makes life so much easier with only having to log into one location for my information.
Be sure to grab my travel tips to save you time and money. You'll also be entered into the weekly drawings.
Register here: Get 100 Travel Tips EVERY traveler should know PLUS entered into the weekly drawing.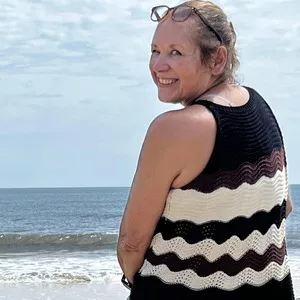 About Denise
Denise Sanger lives a life split between her love for fitness and her passion for travel particularly to the BEACH. Denise also has a love of marketing and lives in beautiful Suwannee County, Florida. You can find out more about Denise here: About Denise