Want a flat stomach? You can NEVER eat …… again. Fill in the blank.
This article may contain affiliate links. Whenever you buy something through one of these links, I may earn a small commission without any cost to you. I really appreciate it as it supports this site and my family. Thank you!
Take a look at the line again. Want a flat stomach? You can NEVER eat ____________ again. Now fill in the blank with your favorite food. You can NEVER have potatoes again. You can NEVER have green beans again. You can NEVER have chicken again. You can NEVER have bananas again. How crazy does that sound to you?
We all want a flat stomach. We want to look and feel good. Yet we know we cannot spot reduce one part of our body by eating or not eating one food or exercising only that body part. Still so many of us sign up for "diets" that require us to not eat something or even crazier? Eat one thing like cabbage all day, every day for 14 days. I love cabbage (get my recipe for a delicious and filling crockpot cabbage soup – click here:
Crockpot Cabbage Soup
) but eating only cabbage for 14 days? No thank you. I'll pass.
We know variety is the spice of life, yet we buy into these strict diets. Why? Looking for the fast fix. What we need to do is take a step back and remember how long it took us to get where we are today. If exercise is one of your goals and you have not been exercising you probably won't want a marathon to be the first thing you do. Or weight loss. It did not take one week to gain the weight we want to lose, why do we think we can drop the weight in one week?
Everybody is different just as every BODY is different and what may work for one person may not work for you. Simple as that. Also, what used to work for you may not work as your body ages. Things change and we must change with them. So what should you do? First decide that you are going to make your health a priority then find the nutrition and exercise program that works for YOU.
If weight loss is one of your goals, there are a range of really good nutrition programs available to help you from Weight Watchers to Whole 30 to Paleo (which I follow). Once you select a nutrition program, take a moment and make sure it will fit your lifestyle.
If you travel for work, a stricter program may be more difficult for you to adhere to than Weight Watchers or Paleo which includes suggestions for eating dinner out. Making your nutrition easy to fit into your day, makes it more likely you will stay on track. The opposite end of the spectrum would be a too strict diet that is hard to manage day-to-day. When it's too difficult, we find ourselves quickly quitting.
The same plan works for exercise. 10 minutes of exercise is better than no minutes of exercise. One of my favorite pieces of equipment is a kettlebell. That little iron ball with handles can give you one butt kicking workout in less than 15 minutes. Admit it. You can squeeze 15 minutes into your day for a quick workout.
Personally for me? When someones tells me I can't have something it's ALL I can think of. That's why I choose to follow a program with a little wiggle room for when I do have slip-ups. Yes I have slip-ups. We all do. Do they matter? Nope. What matters is what you do next and that is get right back on track. You GOT this!
Thank you for reading this post. Don't forget to subscribe! This way you never miss an update, travel deals, discounts and more!! Subscribe to the right------>
To your health,
Denise
Upcoming Trip?
I like to use Booking for booking not only my hotels, but my tickets and rental cars as well. Makes life so much easier with only having to log into one location for my information.
Be sure to grab my travel tips to save you time and money. You'll also be entered into the weekly drawings.
Register here: Get 100 Travel Tips EVERY traveler should know PLUS entered into the weekly drawing.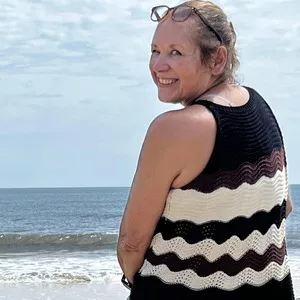 About Denise
Denise Sanger lives a life split between her love for fitness and her passion for travel particularly to the BEACH. Denise also has a love of marketing and lives in beautiful Suwannee County, Florida. You can find out more about Denise here: About Denise