The horrific sciatica nerve pain.
This article may contain affiliate links. Whenver you buy something through one of these links, I may earn a small commission without any cost to you. Thank you!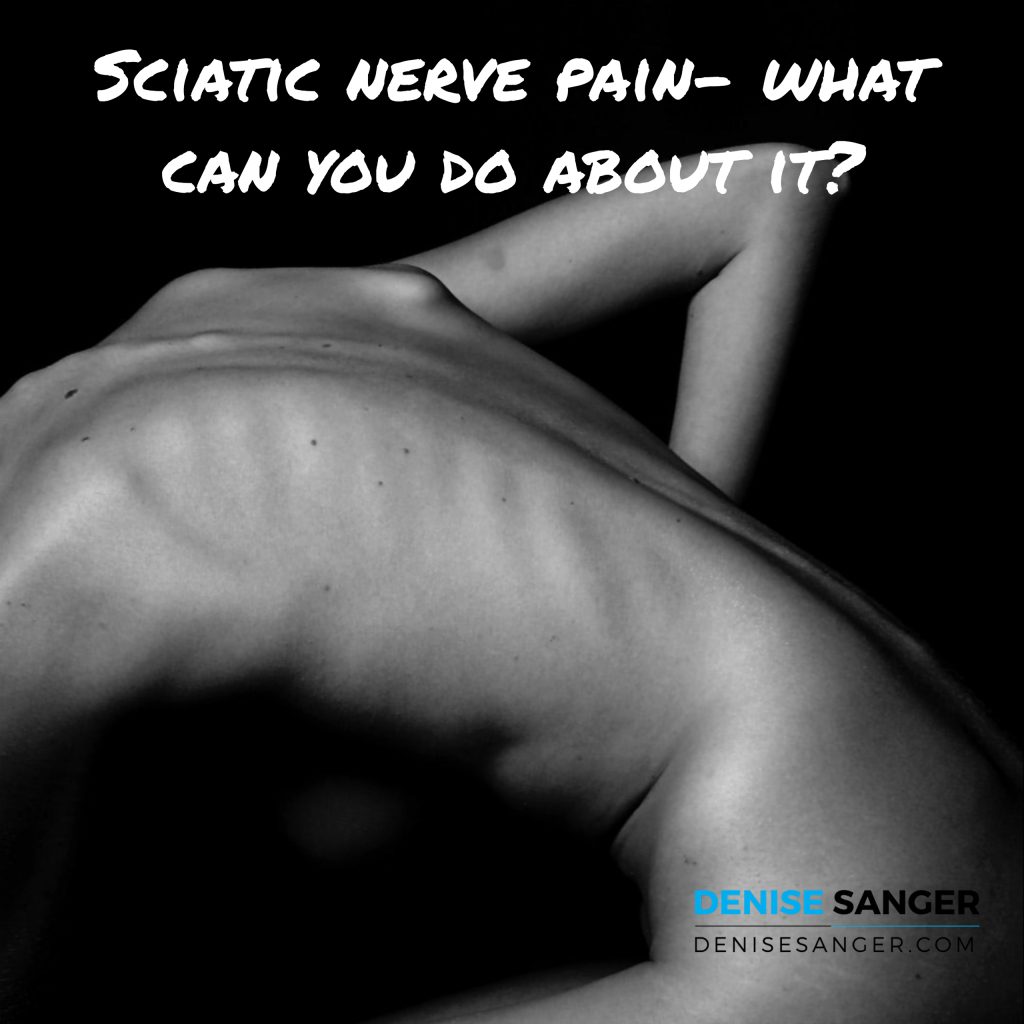 If you have ever had sciatica which is pain that radiates from your lower back into the back or into your legs you know first hand how horrific this pain can be. I have only had to deal with it one time while pregnant with my second daughter. I still remember that awful pain shooting from my hip down my leg.
I tried everything to get the pain to stop – rubbing my foot over a golf ball, lying on my back with my legs up, Tylenol – only one because I was pregnant. And you know what? NOTHING WORKED.
It seems lately that a lot of folks are telling me they having issues with sciatic. Many have missed fitness classes because of the pain. In addition to the pain, you might also get numbness, tingling or weakness in your legs or feet. Not exactly what you want to deal with on a busy day.
The sciatic nerve is the longest nerve in your body. It starts in your lower back and splits to run through your hips, buttocks, legs, and feet on both sides. What causes sciatica or sciatic pain? The most common causes are a herniated disk in your lower spine, bone spurs or a narrowing called spinal stenosis.
Make the pain go away!
Lucky for me and those in my fitness class is I did find something that worked and it has worked for more than 25 years now. What did I find? Yoga. Specifically Gentle Flow Yoga that I teach and practice myself seven days a week.
By far the best thing you can do for your body especially your spine is keep it strong. Strong spine = strong body. But where do you find yoga classes that I teach?
Unfortunately, most yoga classes in gyms today are the high intensity, fitness yoga and do not focus on slow movement and focused breathing. The yoga you need. I will be launching an online series teaching Gentle Flow Yoga, but don't wait. This program Back Pain Relief
This program is perfect for those new to the yoga mat, helps improve balance and flexibility and most important? Strengthens your core WHICH will help you alleviate that horrific back pain. I promise you that in less than 3 weeks, your body will thank you and you will feel better than you have in years. With Back Pain Relief, you'll feel better is a short period of time. Guaranteed.
What are you waiting for? Click here now and let's get started: Back Pain Relief
To your health,
Denise
Upcoming Trip?
I like to use TripAdvisor for booking not only my hotels, but my tickets and rental cars as well. Makes life so much easier with only having to log into one location for my information.
Be sure to grab my travel tips to save you time and money. You'll also be entered into the weekly drawings.
Register here: Get 100 Travel Tips EVERY traveler should know PLUS entered into the weekly drawing.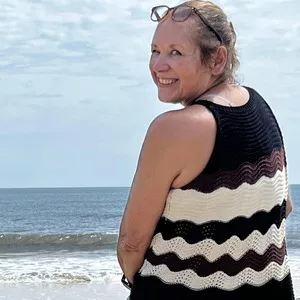 About Denise
Denise Sanger lives a life split between her love for fitness and her passion for travel particularly to the BEACH. Denise also has a love of marketing and lives in beautiful Suwannee County, Florida. You can find out more about Denise here: About Denise