This article may contain affiliate links. Whenever you buy something through one of these links, I may earn a small commission without any cost to you. I really appreciate it as it supports this site and my family. Thank you!
Over the weekend, I came across an article: "The Fattest Cities in America" and the first sentence read Americans are the fattest people in the world. I thought to myself wow. That's it. Simply wow that's kind of in your face isn't it? Was I surprised though? Not really. By the way the fattest city in America is McAllen-Edinburg-Mission, TX followed by Shreveport-Bossier City, LA in second and Memphis, TN-MS-AR in third place.
We all know how obesity affects our health but it's time to take a look at how it's affecting our families. Especially our children. We need change and we need it now and that change must come from us – the adults – if we want healthy kids.
Families are under a lot of stress from balancing the budget to balancing time. It's a given that some things will get lost along the way. One thing that we should not let go, however, is how we feed our families.
What must we do to raise healthy kids?
What did surprise me though was as I continued digging deeper is that those getting hit the hardest by this epidemic are children especially those under the age of 5. Think about that statement. Children are most vulnerable to many things because they do not make the decisions that affect them the most.
Thank you for reading this post. Don't forget to subscribe! This way you never miss an update, travel deals, discounts and more!! Subscribe to the right------>
Kids do not know how to properly fuel their bodies so it's up to adults to teach them. Unfortunately, many adults do not know either or are so exhausted, it's much simpler to hit the drive through on the way home.
Please don't add more stress to an already hectic family life. That is not at all what this article is about. It is to simply remind us all to stop and make better choices for meals beginning today. Not all fast food is unhealthy. Matter of fact, many fast food restaurants now offer healthy alternatives. But if we don't choose these alternatives for our kids, they won't eat them.
Planning ahead and slowing things down just a little bit will help you make better decisions not only for yourself but those you care about as well. The best time to plan for the coming week is the weekend. Sit down, look at your calendar and circle the days that you know will be crazy for you and your family.
Healthy Fast Food Choices
On those crazy days, decide if it would be easier to have meals ready to toss into a crockpot before you leave home or that you can quickly reheat when you arrive home before dinner. (My family LOVES this super easy Crockpot Chicken Veggie Soup) If you know you will not be eating dinner at home, decide ahead of time where you can quickly grab something. The following restaurants have healthy options available for busy families:
Chipotle (burritos, tacos, and salads, with a variety of meats, veggies, rice, beans, and guacamole).
Chick Fil A (grilled chicken nuggets, chicken salads, grilled market salad, and multi-grain breakfast oatmeal).
Wendy's (chicken salads and chicken wraps).
McDonalds (yes McDonalds has several delicious salads made with chicken and fruit).
KFC (grilled chicken pieces and sides like green beans or corn on the cob).
Subway (whole-grain bread, plus plenty of vegetables)
Taking the time to talk to our kids about healthy choices can go a long way. If you're not sure which choices may be best, chat with an expert such as a dietitian or nutritionist. The results will be a healthier and happier family. Have an amazing week!
To your health,
Denise
This is my GO TO Instant Pot Cookbook.
Upcoming Trip?
I like to use Booking for booking not only my hotels, but my tickets and rental cars as well. Makes life so much easier with only having to log into one location for my information.
Be sure to grab my travel tips to save you time and money. You'll also be entered into the weekly drawings.
Register here: Get 100 Travel Tips EVERY traveler should know PLUS entered into the weekly drawing.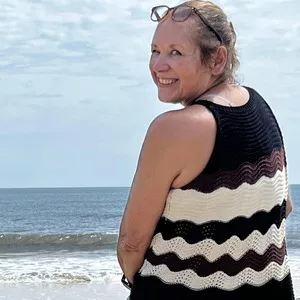 About Denise
Denise Sanger lives a life split between her love for fitness and her passion for travel particularly to the BEACH. Denise also has a love of marketing and lives in beautiful Suwannee County, Florida. You can find out more about Denise here: About Denise