One word keeps stress in check.
This article may contain affiliate links. Whenever you buy something through one of these links, I may earn a small commission without any cost to you. I really appreciate it as it supports this site and my family. Thank you!
Here we go.  It is the week of Thanksgiving and also the beginning of one of the most stressful times of the year for many of us.  Our normally busy lives increase to an even more insane level.  We have additional commitments that we may have known were coming but now that they are here, we are wondering how in the world to get through this busy season.
Easy.  Learn to say no.  I listen to Pastor Rick pretty much every morning and that was one of the topics this past week in his Daily Hope Podcast. It was called "Slowing Down."  In this series, he outlines the effects of living such a crazy life and that one of the most important ways to slow down is to simply say "no" when asked to take on additional commitments.
I tend to be a people pleaser in some circumstances and can have a tough time saying no because I truly want to help people when they ask me.  My mother is actually the one that calls me out on it.  She will say "Dee how are you going to do that? You are already doing x, y, z on that day."
Do you know what goes first when we are squeezed for time or make too many commitments? Eating healthy and exercising.  Gone are the cook at home meals and meal prep as they are replaced by take out and drive through fast food restaurants.  Gone is the exercise class you go to three times a week as it is replaced by long times spent in the car or sitting while waiting for whatever it is you committed to, to end.
Thank you for reading this post. Don't forget to subscribe! This way you never miss an update, travel deals, discounts and more!! Subscribe to the right------>
Listening to Pastor Rick's podcasts last week reinforced  the importance of boundaries and that we do have to protect our time to be healthy in many ways – spiritually, physically and emotionally included. If WE do not protect and value our time, why should any one else.
This year as we go into the busy holiday season, decide right now how many commitments you plan to make. THEN stick to that number no matter how many times you are asked for more. If you are like me, it can be hard to say no but it is important that you do not only for yourself but your family as well.
Do you know what might happen?  You may remember WHY you appreciate and love the holidays.  After all it is not about the THINGS you do or have, it is about who you are with isn't it? And by keeping your commitments to a manageable level, you will be able to keep yourself healthy while truly enjoying the holidays with those that you love.
Wishing you and your family a Happy Thanksgiving!
To your health,
Denise
Upcoming Trip?
I like to use Booking for booking not only my hotels, but my tickets and rental cars as well. Makes life so much easier with only having to log into one location for my information.
Be sure to grab my travel tips to save you time and money. You'll also be entered into the weekly drawings.
Register here: Get 100 Travel Tips EVERY traveler should know PLUS entered into the weekly drawing.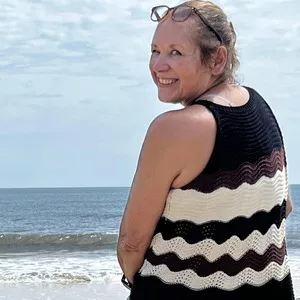 About Denise
Denise Sanger lives a life split between her love for fitness and her passion for travel particularly to the BEACH. Denise also has a love of marketing and lives in beautiful Suwannee County, Florida. You can find out more about Denise here: About Denise