One gift to give yourself this holiday season.
This article may contain affiliate links. Whenever you buy something through one of these links, I may earn a small commission without any cost to you. I really appreciate it as it supports this site and my family. Thank you!
How are you doing with your holiday shopping?  Have you ticked everyone off your gift list?  How about yourself? Did you put yourself on that list? If you have not, you still have time to do it so grab that list and add your name right now.
We make sure that everyone on our list is covered.  But we seldom take the time to add the person to that list that is probably one of the most important to everyone on that list. Who is that person? You.  Those we love want us to be around for a LONG time and the best way to make that happen is by being the healthiest us that we can be.

It is natural at the end of the year to reflect back and see if we accomplished the many resolutions and goals we set for ourselves on the first day of the new year. Most of the time that list includes material things such as a new place to live or maybe financial gains as in a new job.
This year as you are doing all your holiday preparations, take a moment to sit alone for a few minutes.  While it's quiet, think back over the past year and ask yourself the following questions:
Thank you for reading this post. Don't forget to subscribe! This way you never miss an update, travel deals, discounts and more!! Subscribe to the right------>
Did I reach my health and fitness goals?
Am I healthier today than I was January 1, 2018?
What did I do that helped me move forward on my fitness journey?
And what did I not do?
Think about it. Without your health, what do you really have? You can have all the material goods in the world but will those really be of value to your family if you are no longer around?
The best way I have heard it phrased is by Pastor Rick in the devotional I listen to every morning.  When you are on your death bed, are you going to ask for all the trophies you won? Will you ask to see your degrees?  How about the owner of the company you work for. Will you ask to see him/her? Probably not.  You will want to see your family and those closest to you. Doesn't it make sense to take care of your health so that you can spend many more years with those most important in your life?
Your family wants nothing more than a happy, healthy you. They want to spend time and create memories with YOU. This year as you plan for 2019, put YOU on the list. After you put you on the list, mark out in three month increments what you will DO for a healthier, happier you in 2019.
This year the best gift you can give everyone on your list is a healthy, happy you.  Have a wonderful week
To your health,
Denise
p.s. Read this next: Weight Loss: Easy Steps to Success
Upcoming Trip?
I like to use Booking for booking not only my hotels, but my tickets and rental cars as well. Makes life so much easier with only having to log into one location for my information.
Be sure to grab my travel tips to save you time and money. You'll also be entered into the weekly drawings.
Register here: Get 100 Travel Tips EVERY traveler should know PLUS entered into the weekly drawing.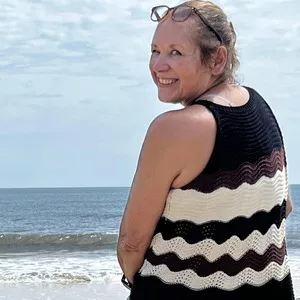 About Denise
Denise Sanger lives a life split between her love for fitness and her passion for travel particularly to the BEACH. Denise also has a love of marketing and lives in beautiful Suwannee County, Florida. You can find out more about Denise here: About Denise