Negativity Is NOT Good For Your Health
This article may contain affiliate links. Whenver you buy something through one of these links, I may earn a small commission without any cost to you. Thank you!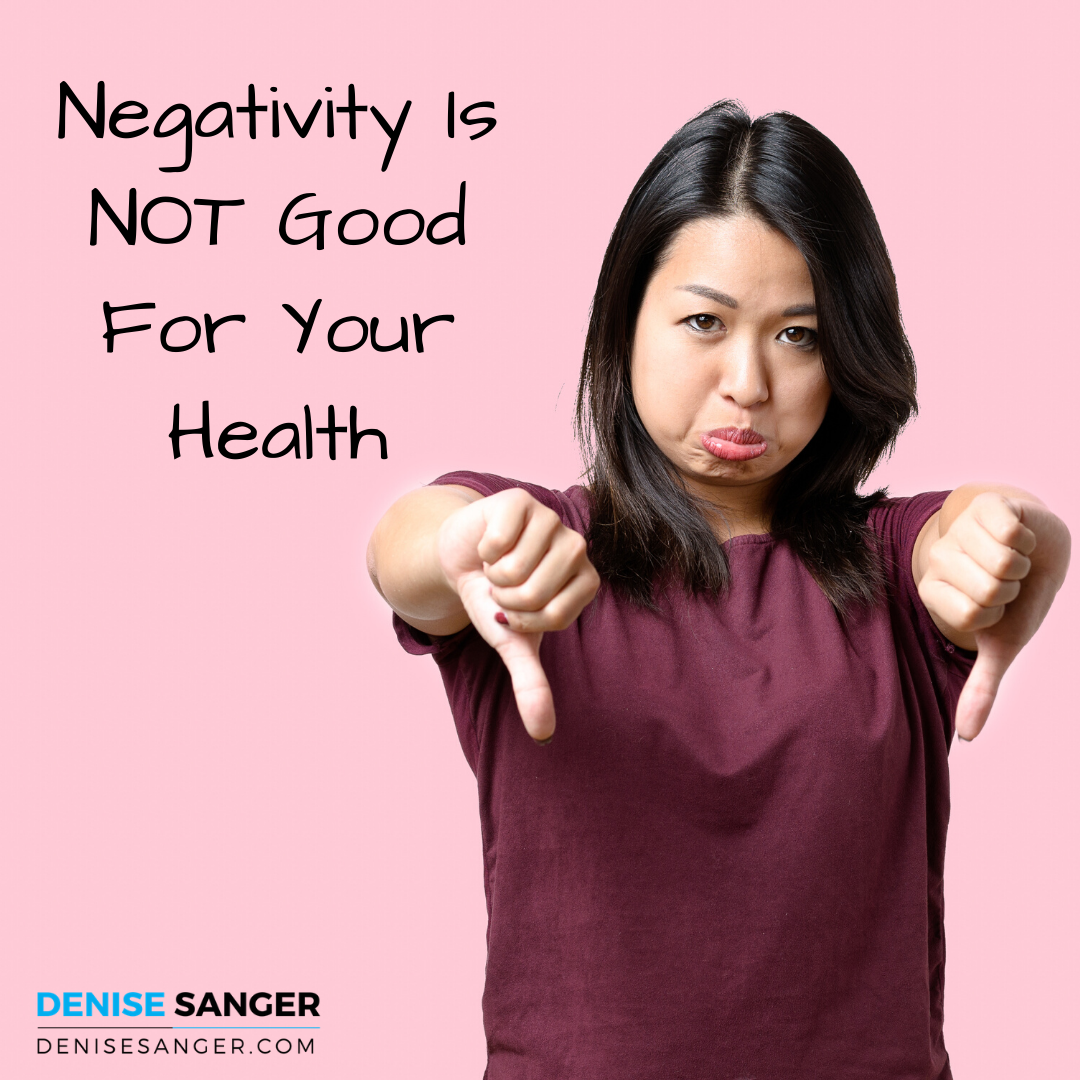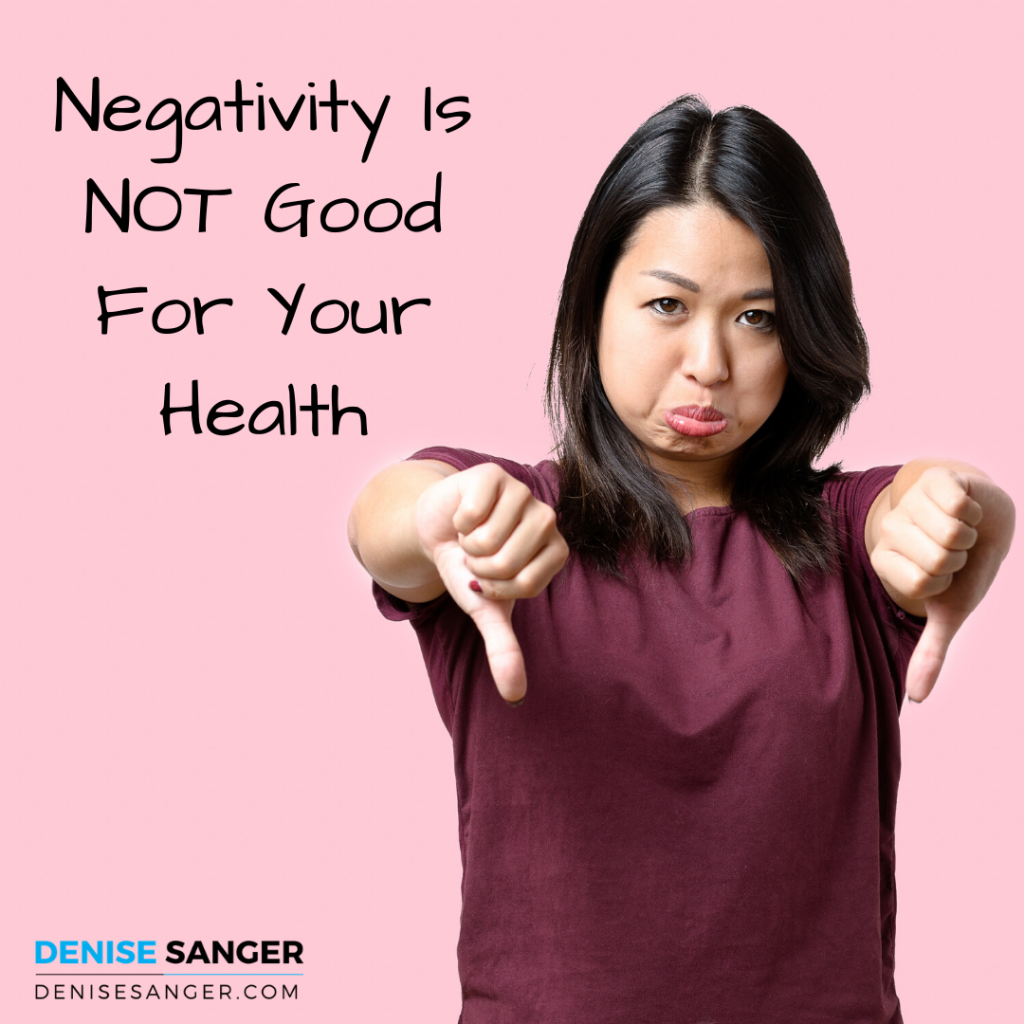 Optimist? Pessimist? Realist? Do any of these titles resonate with how you view yourself? I am definitely an optimist so when I am around negativity in any form, it's draining. I don't even want to hear anything negative put out into the world.
What's more important though is negativity can also be harmful to your health. That's something we need to take seriously. Negativity can decrease your body's ability to fight off illness, contribute to cardiovascular disease, may cause headaches, upset stomach, trouble sleeping, hurts mental health. And the list goes on and on.
Keep in mind though that negativity is much more than having a pessimistic view of the world. Negativity comes in many forms including complaining, distrust, polarized thinking, hostility, blaming and walking around thinking the world is going to end.
Sure we all complain about things now and then. But if you find yourself complaining constantly or blaming others for what you believe is lacking in your life, it's time to take a good hard look at YOURSELF.
You may be thinking sure Denise but look at the world we live in right now. It's not easy to keep a happy smile on my face these days. If this thought is going through your head right now, STOP. Quit blaming everyone around you for your unhappiness and take responsibility for your thoughts and actions.
The following are actions YOU can take to stop negativity in it's tracks. Ready? Let's start:
Be positive. Being positive is as much a habit as being negative. When you find your thoughts going down a negative path, stop them in their tracks. Notice where your thoughts are and give yourself a mental shake of the head. Think of one thing – just one thing – you are grateful for today. Need help? How about you opened your eyes this morning and you're reading this.
Live in the moment. Quit worrying about what's going to happen tomorrow or the next day. Focus on what you're doing right now in this moment. Be present when doing anything including something as simple as washing the dishes or petting your dog. Feel how her fur is soft on your hand. Notice the warm sudsy water as you clean your dinner plates.
Learn to recognize what's real. This can be challenging. After all we are constantly bombarded with news and not all of it's real. Remember because you read it on Facebook or Twitter doesn't make it real or true.
Spend time with those that lift you up. For me, it's my morning fitness classes at the gym. No matter how down I may feel that morning, simply walking into the group fitness room and looking at everyone there to exercise, puts me in a better mood. Find your support system. Possibly it's at church or find a group to join that interests you.
On the flip side, limit time you spend with negative people. Doesn't matter who they are including family. YOU are the one in charge of your choices. Bottom line, life is too flipping short to spend it with people who drain you. Choose to spend time with those that lift you up.
Go outside. Take your shoes off and walk in the grass. Notice how beautiful the sky is. Listen to the birds in the morning. Drive to work with the radio off and the window down and listen to the world waking up. Go to the beach and look at the waves as they continually hit the shore one after another. Nature has an amazing way of instantly making us feel better. I recommend you read this next: Want to feel better? Get outside.
Bottom line? It's never to late to make choices that lead to a happier you. After all. Your health depends on it. Have an amazing week.
To your health,
Denise
p.s. If you struggle with shaking negative thoughts, check out the K.A.S.S. system to overcome negative thinking. Learn how to:
You will come to understand the three most common mental biases that plague your thinking.
Alter your brain chemistry in a positive way.
Learn how to overcome those biases with rote rehearsal, elaborate rehearsal, and conditioning.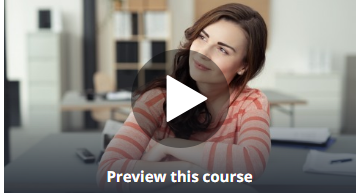 Upcoming Trip?
I like to use TripAdvisor for booking not only my hotels, but my tickets and rental cars as well. Makes life so much easier with only having to log into one location for my information.
Be sure to grab my travel tips to save you time and money. You'll also be entered into the weekly drawings.
Register here: Get 100 Travel Tips EVERY traveler should know PLUS entered into the weekly drawing.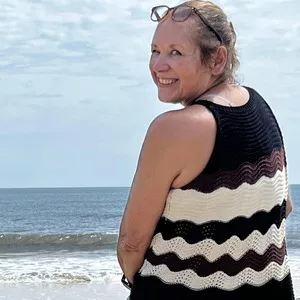 About Denise
Denise Sanger lives a life split between her love for fitness and her passion for travel particularly to the BEACH. Denise also has a love of marketing and lives in beautiful Suwannee County, Florida. You can find out more about Denise here: About Denise