Making Time To Exercise Means To Make Time For YOU!
This article may contain affiliate links. Whenever you buy something through one of these links, I may earn a small commission without any cost to you. I really appreciate it as it supports this site and my family. Thank you!
Making Time To Exercise Means Making Time For A Healthier YOU
Does not seem to matter what the month it is – we all seem to be fighting for time.  Time to get shopping done. Time to do homework with the kids.  Time to run the kids to their after school activities. Time to prep dinner.  All these things we must do makes finding time for exercise harder than ever but it shouldn't be. Making time for exercise simply means making time for YOU and we all need to make a little time to be healthy.
Think of it this way. If we don't make the time to take care of ourselves, who do you think will? I particularly like the cartoon where the doctor says to the patient, "What fits your schedule better? Exercising an hour a day or being dead 24 hours a day."  It is so important that we make the time to exercise and eat right that we need to schedule exercise like we would a doctor's appointment.  I personally have it scheduled into my daily agenda and find myself looking forward to my daily fitness classes.  Exercise keeps me healthy and sane as it helps keep my stress level in check.  
Looking forward to seeing the many friends I have made over the years attending Zumba, BURST and now Cardio Sculpt fitness classes in the morning or evening makes it easier to get in my truck and go to town. We are a family.  Even the worst of days aren't so bad after exercising for an hour.   Even though I live in a small town, I still get road rage when driving and it is worse before I exercise.  Why do people insist on pulling out in front of you on a 60 mph road then proceed to drive 25 mph?  More than one time, I've been ready to jump out of my truck!  After class? Lalalalala  – singing at the top of my lungs on the way home.  A whole different attitude.  If I don't have a fitness class that day, I may ride my bike or I grab a leash and walk my dog.   Whatever I decide to do, I make sure I take the time to M-O-V-E my body.
Thank you for reading this post. Don't forget to subscribe! This way you never miss an update, travel deals, discounts and more!! Subscribe to the right------>
What should you do if you are not currently making the time to exercise? Go grab your calendar and see what's on your schedule tomorrow and the rest of the week. There will be tasks you must do such as work, take the kids to school, doctor's appointments, etc.  Those are the type of things than you cannot move or delete from your schedule. Highlight those so you know those times are not available.  Now look at what's rest.  Grocery shopping? Can you move it to earlier or later in the day? Hair or nail appointment? No offense but your health is more important than your hair and nails. Try to move those appointments ealier or later to make time for exercise if those appointments are in the best time slot for you.  Paying bills? How about after you exercise?  You can sit down and relax while paying bills instead of getting aggravated with each bill you pay.
Often the strict schedules we hold ourselves to day after day are those that we place on ourselves.  I get it – I really do because I'm a creature of habit.  I do the same thing at the same time every day.  I also make sure that I am exercising every single day – sometimes at the same time – sometimes not but it's definitely a part of my schedule that I won't delete.  How about you?
To your health,
Denise
Upcoming Trip?
I like to use Booking for booking not only my hotels, but my tickets and rental cars as well. Makes life so much easier with only having to log into one location for my information.
Be sure to grab my travel tips to save you time and money. You'll also be entered into the weekly drawings.
Register here: Get 100 Travel Tips EVERY traveler should know PLUS entered into the weekly drawing.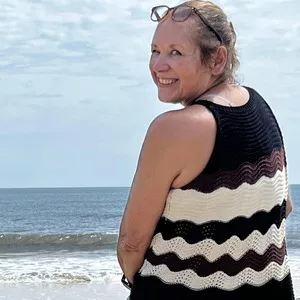 About Denise
Denise Sanger lives a life split between her love for fitness and her passion for travel particularly to the BEACH. Denise also has a love of marketing and lives in beautiful Suwannee County, Florida. You can find out more about Denise here: About Denise