It's time to Disney your health.
This article may contain affiliate links. Whenever you buy something through one of these links, I may earn a small commission without any cost to you. I really appreciate it as it supports this site and my family. Thank you!
Recently I received a marketing book as a gift that I literally read cover to cover in a few hours. In addition to fitness, my other passion and business is marketing specifically copywriting and SEO.
This book goes into detail about the extra steps Disney takes to make sure that folks visiting any Disney park, resort, restaurant, or shop have the BEST experience that can possibly be provided. Every employee from those that keep the park clean to folks running the rides to servers in a restaurant are trained that the customer experience is their main goal.
Even the décor in any Disney resort goes above and beyond. No normal ceiling in the Beauty and the Beast character restaurant – the Beast's head is carved into the ceiling. The gold on the castle is repainted daily to make sure it shines bright for guests every day.
Such little things that make a huge difference. Reading this book got me to thinking about how little things can go a long way to improving our health. As we head into the New Year in the New Decade, think about making small resolutions. For example, instead of setting an unclear goal to lose 50 pounds as your resolution, start with something easy like you will drink a glass of water before eating a meal.
Thank you for reading this post. Don't forget to subscribe! This way you never miss an update, travel deals, discounts and more!! Subscribe to the right------>
Tiny things add up to big results.
Here are a few simple resolutions that can have a big impact in the New Year:
Choose veggies at lunch. Instead of a burger and fries, opt for a big salad.
Park further away from the door or take the stairs instead of the escalator or elevator.
Skip the bread basket. Even better? Tell the server no thanks.
Drink water first thing every morning including before your coffee.
Take a REAL lunch break. Sit down and enjoy your meal.
Schedule time for exercise on your calendar. No if's and's or but's.
Like the tiny details that Disney pays attention to every day, little changes you make can add up to big results. Have an amazing week!
To your health,
Denise
Upcoming Trip?
I like to use Booking for booking not only my hotels, but my tickets and rental cars as well. Makes life so much easier with only having to log into one location for my information.
Be sure to grab my travel tips to save you time and money. You'll also be entered into the weekly drawings.
Register here: Get 100 Travel Tips EVERY traveler should know PLUS entered into the weekly drawing.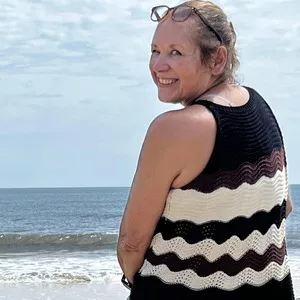 About Denise
Denise Sanger lives a life split between her love for fitness and her passion for travel particularly to the BEACH. Denise also has a love of marketing and lives in beautiful Suwannee County, Florida. You can find out more about Denise here: About Denise