Health Mistakes You May Be Making Every Day.
This article may contain affiliate links. Whenever you buy something through one of these links, I may earn a small commission without any cost to you. I really appreciate it as it supports this site and my family. Thank you!
You try so hard to make sure you do everything possible for your health. Keep an eye on your diet. Hit the gym. Keep stress minimal. Unfortunately, that may not be enough. Even the most health conscious of us can make health mistakes.
If good health is at the top of your to do list, take a look below to see how many of these health mistakes you may be accidentally making:
Microwaving your lunch or dinner in plastic containers. Plastic while very useful is not the best for us as far as our health. We know to drink from glass containers or bottles or to look for BPA free plastic, yet we are using it to heat our food in a microwave. When looking for a container to use in the microwave, choose microwave safe glass containers or choose paper plates.
Thinking low fat means low calorie. Many of us grab to go meals and snacks labeled low fat thinking that also means they're low calorie. Do yourself a favor and read the label before tossing into your grocery cart. Often fat is replaced by sugar making the food equally as high or higher in calories. In addition, fat isn't always bad and goes a long way to helping us feel content and full. (If weight loss is on your getting healthy list, read this next: Tips To Jump Start Your Weight Loss)
Brushing your teeth right after eating. Regular brushing and flossing keeps tooth and gum decay away but it's best not to brush right after a meal. Why? According to The New York Times, brushing right after eating may encourage acid erosion which destroys the protective layer on your teeth.
Coughing or sneezing into your hands. You've probably figured this one out. Many times we greet people by shaking hands so coughing or sneezing into your hands is a surefire way to spread germs. Use a tissue or if a tissue is not available, sneeze or cough into the crook of your arm.
Holding off on going to the restroom when nature calls. It's easy to get caught up in a project or a good movie but holding off on going to the restroom is not a good idea. When you resist the urge to urinate, it causes your bladder to stretch which can encourage bacteria to grow. This bacteria may lead to a kidney infection.
Skimping on sleep. Many of us aren't getting enough shuteye at night often leading us to drink additional cups of coffee or energy drinks. But it's important to strive for a MINIMUM of six hours sleep every night. Lack of sleep could lead to depression, memory loss, cancer and heart disease. Put the phone down, turn off the TV and go to bed.
Not drinking enough water. I can "feel" you rolling your eyes at me because I am always writing about drinking water. Being dehydrated can effect your mood, energy and even your heart. Do what I do. Carry a reusable water bottle wherever you go and fill it up at least three to four times a day.
Skipping the sunscreen. Doesn't matter what time of year it is, make sure you lather on the sunscreen to exposed skin before leaving the house in the morning.
Don't trade your doctor for WebMD or Dr. Google. The first thing many of us do when feeling under the weather is google our symptoms. Next then you know you think you're dying. If you truly feel under the weather, call your doctor or health practioner and make an appointment. Don't rely on Dr. Google for your healthcare.
A few simple tips that will go a long way to helping you feel healthy. Have a wonderful week.
To your health,
Thank you for reading this post. Don't forget to subscribe! This way you never miss an update, travel deals, discounts and more!! Subscribe to the right------>
Denise
Upcoming Trip?
I like to use Booking for booking not only my hotels, but my tickets and rental cars as well. Makes life so much easier with only having to log into one location for my information.
Be sure to grab my travel tips to save you time and money. You'll also be entered into the weekly drawings.
Register here: Get 100 Travel Tips EVERY traveler should know PLUS entered into the weekly drawing.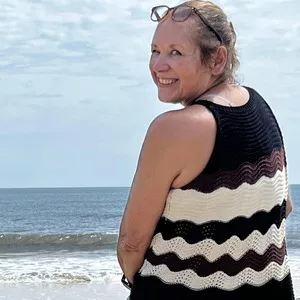 About Denise
Denise Sanger lives a life split between her love for fitness and her passion for travel particularly to the BEACH. Denise also has a love of marketing and lives in beautiful Suwannee County, Florida. You can find out more about Denise here: About Denise