Get control of your thoughts.
This article may contain affiliate links. Whenever you buy something through one of these links, I may earn a small commission without any cost to you. I really appreciate it as it supports this site and my family. Thank you!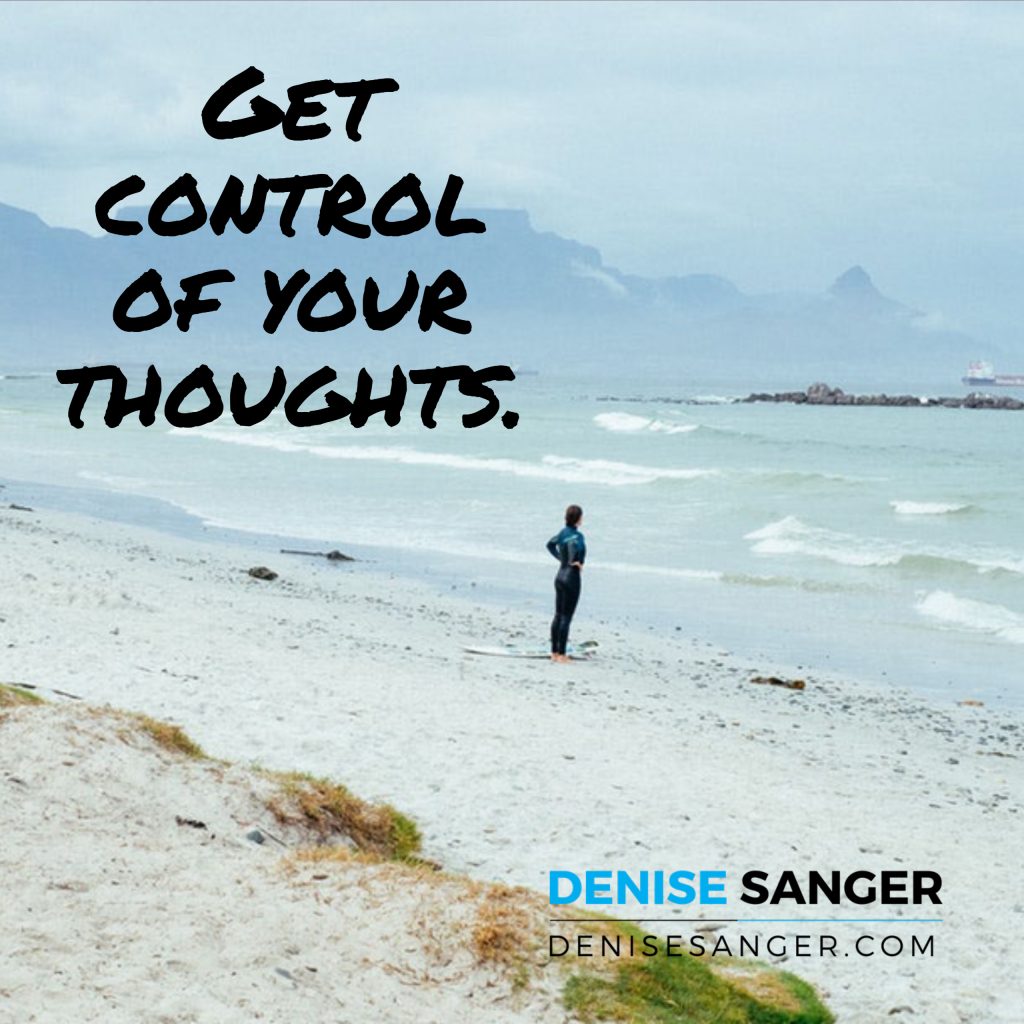 It's Sunday and nice outside as I sit down to write this week's article. Overcast but on the warm side which makes me a happy camper. Not a fan of the cold AT ALL these days. I especially like to drink my morning coffee on the back porch on the weekends and was able to do that today.
Grabbed my Yoga Journal magazine and was glancing through it when an article caught my attention titled "Mind Matters." The writer talked about how powerful our thoughts can be and how we need to really get control of our negative thoughts.
Many of us struggle on a daily basis with negative thoughts. It can be a challenge – at least for me especially when it is time to go to bed. It does not seem to matter how tired my body is, my thoughts seem to bounce all over the place keeping me from getting a good night's rest.
Overcoming negative thinking is one of the best things we can do in any of our journeys but especially when it comes to our health and wellness journeys. (I recommend this article on my other site How To Get Fit Over 50: Get this word out of your vocabulary.
Is it possible to change our thinking? The answer is yes but keep in mind like anything that is worth achieving, it won't happen overnight. Below are a few tips to get you moving in the right direction:
Do not compare yourself to others.  Notice how this is listed first?  This is one of the hardest things to stop doing as we not only begin our journeys but as we are moving through our days.  Do not look at someone in the gym and think to yourself, I can never do that or be like that.  First of all you do not know where that person started nor do you know where they currently are so do not make assumptions in any way.  Quite possibly they started right where you are today and are fit because they work at it each and every day both with what they are eating along with exercise.  Pull your inner strength and push through and when you do find yourself comparing yourself to another, change your thoughts to "I am looking forward to when I can …….."  When I can run 3 miles on the treadmill.  When I can bench press 200 pounds.  When I can complete an aerobic class.  Whatever you are working toward, be positive that it will happen soon for you and it will because yes you CAN!
Change the words YOU use every day.  Instead of saying "I can't do that."  Say "I am going to do the best that I can."  That may mean that you are going to pack your healthy lunch today instead of running to a fast food restaurant.  Or maybe that means you are going to drink one bottle of water instead of your usual soda at dinner.  Or how about trying that fitness class and doing as much as YOU can at that time.  You know what?  The more positive YOUR words are the more strength you will find you have to push through when you need to push.
Remove yourself from people who speak negatively.  If you haven't had your ah ha moment yet, this one should do it for you.  If you find that your close circle of friends are negative speakers, chances are that negative speaking is effecting YOUR thoughts and actions.  I'm not saying to stop talking to friends and family.  What I am saying is that you need to be strong enough to either not let their words affect you and if you are not strong enough, then to walk away from them when they are speaking negatively.  When you are able to speak calmly about it, tell them how their negative words affect you and explain that you can not allow that negative thinking into your day.  Many times you will find that they might not realize how negative their speaking actually is and they will make a choice to change their words and walk down the positive thinking path with you.
This week instead of thinking negative thoughts, find humor in things that happen throughout the day. And remember – laugh and the world laughs with you (poet Ella Wheeler Wilcox). So go ahead. Get out there and laugh. While you're at it, make your family and friends laugh with you. Have a great week!
To your health,
Denise
Upcoming Trip?
I like to use TripAdvisor for booking not only my hotels, but my tickets and rental cars as well. Makes life so much easier with only having to log into one location for my information.
Be sure to grab my travel tips to save you time and money. You'll also be entered into the weekly drawings.
Register here: Get 100 Travel Tips EVERY traveler should know PLUS entered into the weekly drawing.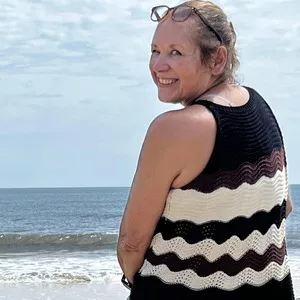 About Denise
Denise Sanger lives a life split between her love for fitness and her passion for travel particularly to the BEACH. Denise also has a love of marketing and lives in beautiful Suwannee County, Florida. You can find out more about Denise here: About Denise