This article may contain affiliate links. Whenver you buy something through one of these links, I may earn a small commission without any cost to you. Thank you!
Fabulous is not a size – it's a feeling!
Let me ask you a question – what is holding you back from being the healthiest person that you can be? Think a moment.  Is it you? Do you think people will look at you when you take a walk?  Worried about what people are saying when you are in the grocery store?  Do you feel you can not keep up in a fitness class? I have two words for you and those words are SO WHAT!
Seriously, so what. Why do you care what someone else thinks or does especially when it stops you from being the healthiest person you can be for yourself and your family?  And from me to you? Most of the people that you think are watching you or saying something about you are really not.  Just because someone looks at you does not mean they're talking about you. And if they are? It's their issue not yours. People who gossip about other people, are lacking in self-confidence.  The only way they feel better about themselves is to cut another person down. Does the opinion of a person that gossips and cuts down another person matter in your life?  Doesn't in mine.




When I tell people to come give Zumba a try, the answers I get sometimes shock me.  Makes me feel sad that people allow what they "think" people are saying about them to stop them from doing what they want to do.  Keeping Zumba as an example, no one is looking at you or anyone else in the class. If you don't believe me, go watch.  Everyone is focused on watching the instructor and following their moves. And if you go the wrong way, it's simply an accidental solo.  My mom tells everyone that is what she's best at.
Take me for an example. I do not look like your typical fitness instructor but I can keep up with the best of them.  Why? I'm not in my 30's – I'm 55.  My body has gone through childbirth, hysterectomy and menopause.  I have a pooch for a belly.  Did it stop me from completing a marathon this year? It did not. Does it stop me from competing in triathlon.  It does not.  I may need to see the chiropractor and get a massage now and again (Dr. Wood/Brooke are the bomb-diggity over at North Florida Chiropractic), but nothing stops me from doing what I need to do to be healthy for myself and my family. Period.
Starting today, don't worry about anything else but your goal to be healthier. That's it.  At the end of the day, it's up to YOU to take the first of many baby steps to a healthier you.  Your journey is also unique to you.  Your goal may be to stay off medication for diabetes or high blood pressure.  Or your goal may be to be able to take your kids or grand kids to the park and actually PLAY with them instead of sitting on the sideline watching.  Our goals may not be the same but they are equally important to each of us.
First step is to tell someone your goal.  Not sure who to tell? Message me and tell me. You can reach me on Facebook Denise Shroka Sanger or denisesanger@gmail.com.  We don't like to let someone down so telling someone your goal makes it a reality and you will be more likely to do what you need to do to reach it.  After all if you don't, what will your response be when the person you told your goal to asks you how you are doing with reaching that goal?
Most times you will find that taking the first step and telling someone your goal is all it takes to move yourself forward.  When those negative thoughts swim through your brain – and they will swim through – let them swim right on out.  Don't give them any power over you and what you're doing for a healthier you.
Finally you are FABULOUS just the way you are.  Am I a skinny Minnie? Nope. Never have been but I'm rocking what I got all the way to the gym.  You can too. Just believe in your fabulous self – you got this.
To your health,
Denise




Upcoming Trip?
I like to use TripAdvisor for booking not only my hotels, but my tickets and rental cars as well. Makes life so much easier with only having to log into one location for my information.
Be sure to grab my travel tips to save you time and money. You'll also be entered into the weekly drawings.
Register here: Get 100 Travel Tips EVERY traveler should know PLUS entered into the weekly drawing.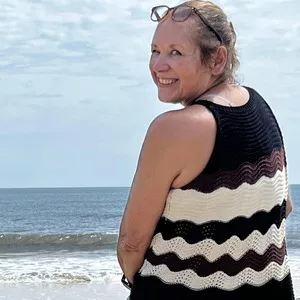 About Denise
Denise Sanger lives a life split between her love for fitness and her passion for travel particularly to the BEACH. Denise also has a love of marketing and lives in beautiful Suwannee County, Florida. You can find out more about Denise here: About Denise