This article may contain affiliate links. Whenver you buy something through one of these links, I may earn a small commission without any cost to you. Thank you!
Ever notice how you are bombarded constantly with advertisements and commercials for weight loss? The number of ads you see on TV or read in a magazine on a daily basis is mind-boggling. I have a real problem with those advertisements and you should too.




The copywriters for these commercials are good. They are very good. They tell you whatever you want to hear and they make it sound like losing weight is quite simple.  You and I both know it's not simple at all.  How do you know if it will work for you? Our bodies change and we need to change with them. Our body at 60 is not the same as it was at 25.  
Why do we always buy into those advertisements and commercials? The health industry is a multi-billion dollar industry with one goal – to get you to buy their products. These products range from supplements to equipment to weight loss programs. 
Do they work? They probably will for at least the short-term and anything that helps you move in the right direction is a good thing.   But what happens after 2 or 3 weeks when you have not made the lifestyle changes along with following the program? Chances are you will stop and that program will end up with all the rest either sitting on a shelf or tossed in the trash.
Right there is where you need to pause and focus.  Finding the program that works for YOU. Healthy living is SO much more than cutting calories.  It's about the whole picture including exercise for the body along with mindset.  If your thoughts are not where they need to be, chances are your actions will not be either.
You have read it in this column before and I know you will read it again because it's something I'm very passionate about. ONE SIZE DOES NOT FIT ALL.  Don't believe me? Think about that person you know that can eat crap every day yet never gain weight.  If I were to do that, you can bet your bottom dollar my scale will show an uptick immediately.  Why?  I am not that person nor do I have that person's metabolism.
Even if weight loss is not on your list of things you want to do, it is important to not only find a program that works for you but that you will also be able to stay with. For example, exercise.  The gentle flow yoga I teach three days a week at the gym is one of my most popular classes.  Is it for everyone? No. There are many that would find the class too slow.  That is why there are so many different fitness classes for you to try.  Not everyone will like every class and when you don't like to do something, you won't do it. Plain and simple.
The same thing applies to nutrition.  If you constantly feel deprived, you are not likely to stick with that particular program.  Find a program that not only fits YOUR lifestyle and easy to follow. And you know what? Keep trying until you find the one that works for you.  When you find it, you will know because it will simply make sense to you.
Remember you CAN reach any goals you set for yourself. Make it happen. Have a great week!
To your health,
Denise
Upcoming Trip?
I like to use TripAdvisor for booking not only my hotels, but my tickets and rental cars as well. Makes life so much easier with only having to log into one location for my information.
Be sure to grab my travel tips to save you time and money. You'll also be entered into the weekly drawings.
Register here: Get 100 Travel Tips EVERY traveler should know PLUS entered into the weekly drawing.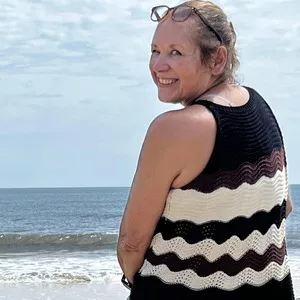 About Denise
Denise Sanger lives a life split between her love for fitness and her passion for travel particularly to the BEACH. Denise also has a love of marketing and lives in beautiful Suwannee County, Florida. You can find out more about Denise here: About Denise