Big fat lies about weight loss.
This article may contain affiliate links. Whenever you buy something through one of these links, I may earn a small commission without any cost to you. I really appreciate it as it supports this site and my family. Thank you!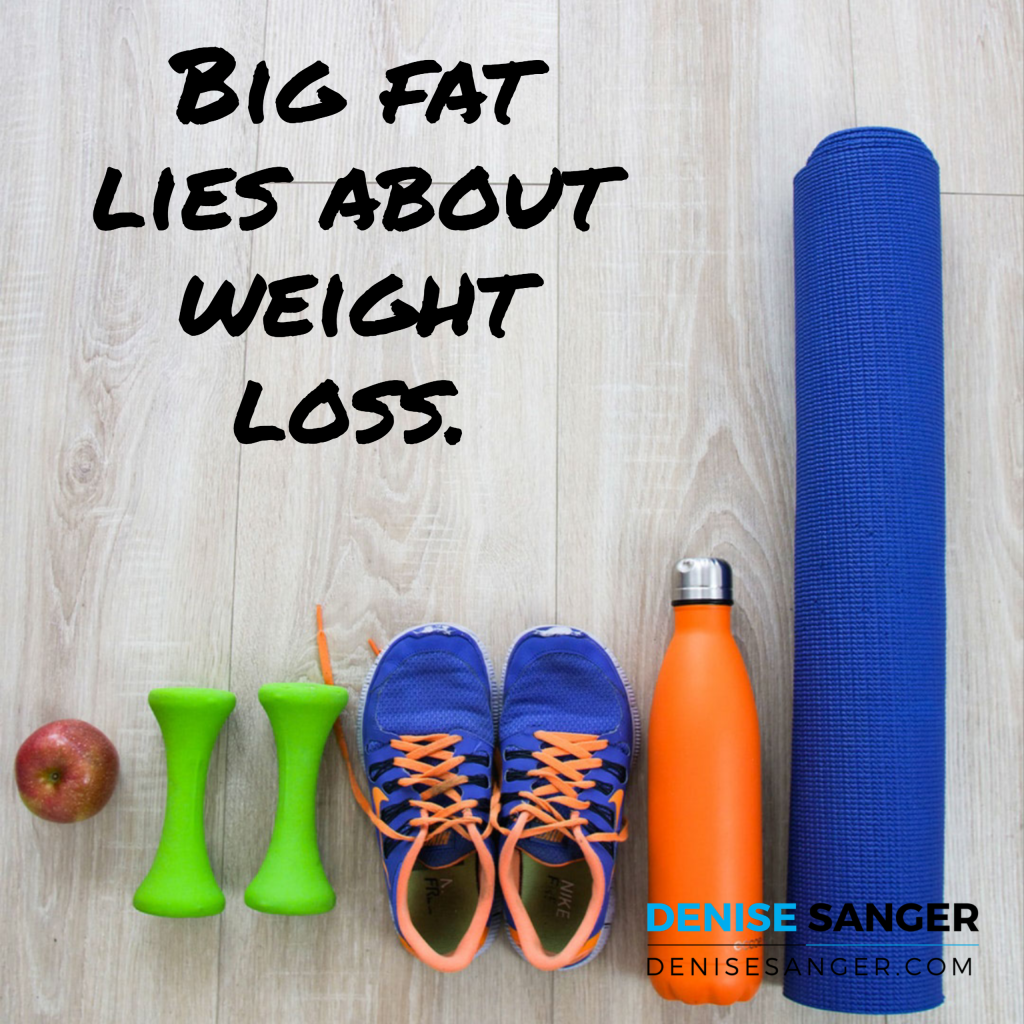 Summertime. And the living is easy. Losing weight? Not so easy. The commercials say it's easy. Ads we get bombarded with every moment of the day will have you thinking you can drop 20 pounds in a few days. Don't buy into it. I recommend you read: Weight Loss: The Truth Hurts
After seeing ANOTHER flipping commercial with a woman sashaying her skinny never had to diet self to the beach, I said enough. It's time to talk about BIG FAT WEIGHT LOSS LIES advertisers would have you believe. After all that's what they get paid for. Convincing you to spend your money trying to lose weight fast.
Weight Loss Lies
When it comes to weight loss, one size does not fit all. I'm walking proof of that. There are probably as many different ways to lose weight as there is sand on a beach. Well maybe not quite that many but you get the picture. But there are equally as many lies or not quite the truth statements that go with each weight loss program. Let's take a look at these lies:
Exercise more. Bottom line is you cannot out-exercise bad nutrition. Hand up right here for this one. I am literally at the gym 5 days a week teaching 15 fitness classes. Result? Yes I may have dropped a pound here or there but at one point I was actually GAINING weight after my hysterectomy. Fact: If you are eating 3,000 calories a day, you will not be able to burn all those calories a few hours at the gym.
I'm a vegetarian so I won't gain weight. Eating more vegetables is definitely one of the better things we can do for ourselves. But simply removing meat from your diet will not guarantee weight loss. Why? It's about EVERYTHING else you're eating that's not "meat." You can easily take a 200 calorie salad and turn it into a 1,000 calorie salad by adding too much cheese, dressing, croutons, nuts, fruit and every other tempting topping at the salad bar. Stick with veggies and use olive oil & vinegar as your dressing.
Carbs are the enemy and cause weight gain. I think this one bothers me the most and again not true. Why? Not all carbs are created equal. Carbs in the form of sweet potatoes, fruits, beans and healthy grains are the number one way your body gets fuel. Choose healthy or good carbs over processed (think white sugar, breads, and unhealthy snacks.)
Skipping meals will "save" you calories. Again another big fat LIE. Your body needs regular fuel and the best way to provide that is by eating meals throughout the day. Some of us do better with 5 to 6 meals per day while others are fine with 3. Figure out what works best for you.
Fruit makes you fat. Oh please. Trust me. We didn't get fat by eating fruit. It's all the other crap we eat from the chips in our homes to driving through the fast food joint for lunch. Study after study shows that the more fresh fruits and veggies you eat, the less you'll weigh. AND you'll feel better too.
If it sounds too good to be true, it probably is. If you're thinking to yourself, that doesn't make sense, it probably is another big fat lie. After trying every weight loss lotion, potion and product under the sun, I finally found the program that works for me. Be smart about your health decisions and you will find the rest will fall into place including weight loss. Have an amazing week!
To your health,
Denise
Are you SICK and TIRED of trying every thing under the sun to lose weight? If your answer is yes. Let's do something about it! Say out loud NO MORE FADS and join me. All you need to do is fill out this simple form and I'll be in touch. Even better? You'll get TWO WEEKS FREE! Find what works for YOU.
Upcoming Trip?
I like to use TripAdvisor for booking not only my hotels, but my tickets and rental cars as well. Makes life so much easier with only having to log into one location for my information.
Be sure to grab my travel tips to save you time and money. You'll also be entered into the weekly drawings.
Register here: Get 100 Travel Tips EVERY traveler should know PLUS entered into the weekly drawing.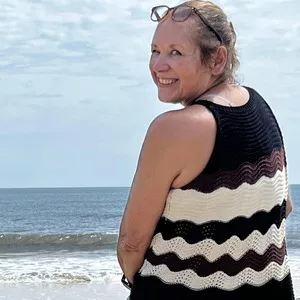 About Denise
Denise Sanger lives a life split between her love for fitness and her passion for travel particularly to the BEACH. Denise also has a love of marketing and lives in beautiful Suwannee County, Florida. You can find out more about Denise here: About Denise