Because yesterday doesn't matter anyway.
This article may contain affiliate links. Whenver you buy something through one of these links, I may earn a small commission without any cost to you. Thank you!
"Yesterday is gone. Tomorrow has not yet come.We have only today. Let us begin." Mother Theresa
Yesterday is gone; focus on today.  Driving home from church this past Sunday, enjoying the wildflowers along US Highway 129 reminded me how much I love spring in North Central Florida.  This year it felt like we went from winter to HOT but there is something about those yellow flowers in the spring that will put a smile on your face.
My next thought? Wow! Another year has gone by in the blink of an eye.  Seems it was not so long ago we were looking at the wild flowers last year.  Of course then the mind wanders to what was accomplished over the past year? Am I closer today than I was a year ago to reaching my goals? A few things to think about since we are now in the 5th month of 2018.
A week ago found mom and I in Houston, Texas, watching my brother complete his first Ironman. To say we are proud of him is an understatement. He trained hard and yes he completed his first Ironman.  An Ironman is a triathlon that requires competitors to complete 140.6 miles in a combination of swimming, biking, and running.  It begins with a 2.4 mile swim, followed by a 112 mile bike ride then finishes with a 26.2 run.  It's hard to wrap your brain around ticking off 140.6 miles for an event right?
There were close to 3,000 competitors at the Texas Ironman Event.  These competitors came from all walks of life. While watching the finish line, a woman who is a two-time cancer survivor crossed the finish line and became an Ironman.  For another competitor, it was his tenth Ironman to be completed.
What really inspired me however, was a gentleman that started training for this event about a year ago. Sounds doable right? But let me tell you the rest of the story.  When he began his training for this event, he was very overweight.  That did not stop him.
He trained and he never gave up over the past year and he did cross that finish line before the midnight cut-off time.  And when he crossed, he carried a stake with a picture of himself showing what he looked like when he started his training. The difference was astounding.
Did he feel like quitting? Most likely. Was it hard to swim 10 laps in a pool when he began. Absolutely. Were his legs screaming from biking and running? You can bet money on it. But he NEVER STOPPED.  And when he crossed that finish line, the announcer said "you ARE an Ironman."
And that is where most of us go off track.  When life gets hard, we quit.  We don't push through and we never reach our goals. That goes for me too.  I had almost resigned myself to never competing in a triathlon again due to the issues I've had the past year with my hips. Watching those folks in Houston has reignited a fire under my butt to get back out there and start training again so that I can compete in a triathlon again. Hopefully this summer with the Hammerhead Tri at Camp Blanding.
So now I ask you. What goals do you want to reach? What's stopping you?  If something knocked you off track last week, let it go because it doesn't matter anyway.  What happened in the past does not affect our future. What does affect our future is what we actually do today. Starting this week, I will start slow so I don't re-injure my hip, but I will be out walking with my first goal being to eventually run – or a least wog (walk/jog) again.
How about you? Won't you join me in taking the step today to reaching your goals? You CAN do it! Have a great week.
To your health,
Denise
p.s. weight loss on your to do list? Get tips and more on my fitness over 50 site here: HowToStayFitOver50.com
Upcoming Trip?
I like to use TripAdvisor for booking not only my hotels, but my tickets and rental cars as well. Makes life so much easier with only having to log into one location for my information.
Be sure to grab my travel tips to save you time and money. You'll also be entered into the weekly drawings.
Register here: Get 100 Travel Tips EVERY traveler should know PLUS entered into the weekly drawing.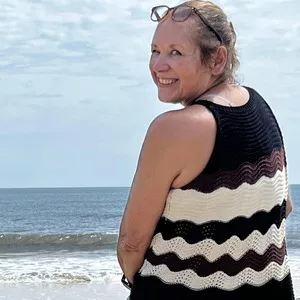 About Denise
Denise Sanger lives a life split between her love for fitness and her passion for travel particularly to the BEACH. Denise also has a love of marketing and lives in beautiful Suwannee County, Florida. You can find out more about Denise here: About Denise