Because Menopause Belly SUCKS
This article may contain affiliate links. Whenver you buy something through one of these links, I may earn a small commission without any cost to you. Thank you!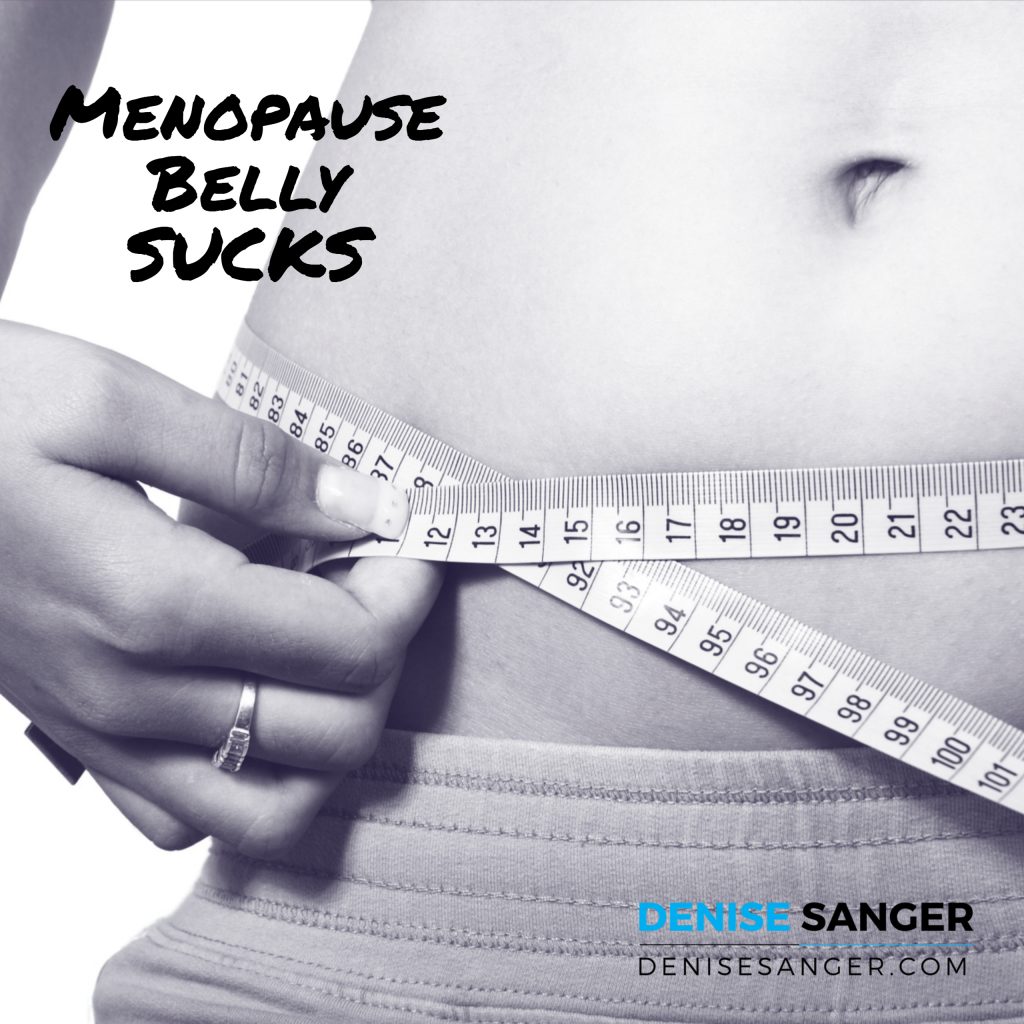 If there is one thing that I think has been the most frustrating for me, it's my belly since my hysterectomy. Menopause belly sucks! As in SUCKS.
The first two years after my hysterectomy things were okay. My weight went back to close to normal and my energy was fantastic. Moving into year three however is when I noticed things begin to change. It was no longer as easy to keep the weight off and there was definitely a poofiness happening to my belly.
I'm active. Very active. In fact right now I teach anywhere from 9 to 12 classes weekly at the gym including Tabata. Exercise was not making a difference at all. As a matter of fact, two years ago while training for a marathon, my weight INCREASED. I'm teaching fitness classes and now running two to three times per week and I gain weight. Something is not right.
Contacted my gynecologist who recommends I go on natural hormone pellets which I do. The pellets again help somewhat but I am now close to two years getting the pellets three times a year (at $350/per visit) and old menopausal issues are beginning to come back in FULL FORCE!
At 57 and in the health and wellness arena, I understand the body changes. I am the first to recommend to people in my fitness classes to look at the WHOLE picture not just the numbers on the scale. And I want to bring that to your attention as well.
At one point, my blood pressure was starting to go up which I did not like at all. Knowing what to do, I modified my nutrition and increased my exercise. Today my BP sits around 118/72 give or take a few points. That's a big change from 140/85. Without medication. I take no prescription medications at all.
What I want you to know, however, is that my weight did NOT change. It did not go down or up for that matter yet I was able to reduce my blood pressure. This is EXACTLY what I mean about look at the BIG picture when it comes to your health.
Now back to my belly. My aggravating poofy belly. I was talking to a very knowledgeable owner of a vitamin and supplement shop in the gym I work at. More like I was complaining to him. Went through my history with my hysterectomy and menopause and he recommended several changes of which I have been implementing one at at time. One was to add the supplement Ashwagandha to my vitamin routine. I said Ashwa who?
After researching the product, I immediately ordered it from Amazon – click here for info via my Amazon affiliate link: Ashwagandha 1300mg Made with Organic Ashwagandha Root Powder & Black Pepper Extract
Ashwagandha is beneficial for us is MANY ways but what really caught my attention was the outline of what it will do for your body. Not only am I dealing with hormone issues, I am also dealing with stress which increases cortisol levels WHICH causes you to gain belly fat! Take a look at what Ashwagandha can help with :
Our extra potent ashwagandha capsules are made with 1300mg of organic ashwagandha root powder per serving. Developed by experts, our 100% pure and all-natural ashwagandha is a powerful antioxidant that helps to:
Reduce stress, anxiety and cortisol levels*
Improve thyroid function*
Combat adrenal fatigue*
Enhance mood and sleep*
Balance blood sugar levels*
Boost energy levels and immune system*
Reduce joint pain and inflammation*
Optimize memory and cognitive function*
Increase stamina and endurance*
Stabilize hormones and endocrine health*
Improve libido and sexual function*
Just reading that was enough for me to order it. I am now in my second month of taking Ashwagandha and it has made a HUGE difference not only in my mood and energy but also my BELLY!
The reason I sat down to write this product review for you on St. Patrick's Day is because this morning when I pulled a pair of shorts out of the dresser, the waist was looser. It didn't dawn on me at first when I put them on until I closed the button at the waist and zipped them up without having to suck in my belly!
I am DEFINITELY going to continue taking this product. My supplement guy has also recommend another product that I will begin taking next month. The reason I am waiting is because I like to give each product a good two months to see how it affects me before I change anything. I can tell you that Ashwagandha will be a permanent supplement for me every morning.
Again, please use my Amazon affiliate link – click here:
Ashwagandha 1300mg Made with Organic Ashwagandha Root Powder & Black Pepper Extract to get more info or to order and try for yourself. I think like me, you'll be amazed at the results. I was. (I may earn a small commission if you order which helps support this site.)
To your health,
Denise
p.s. After you read the Menopause Belly article, head to my Youtube channel for all of the After The Hysterectomy videos where I chat about menopause, hysterectomy, metabolism and more.   Click here: After The Hysterectomy Youtube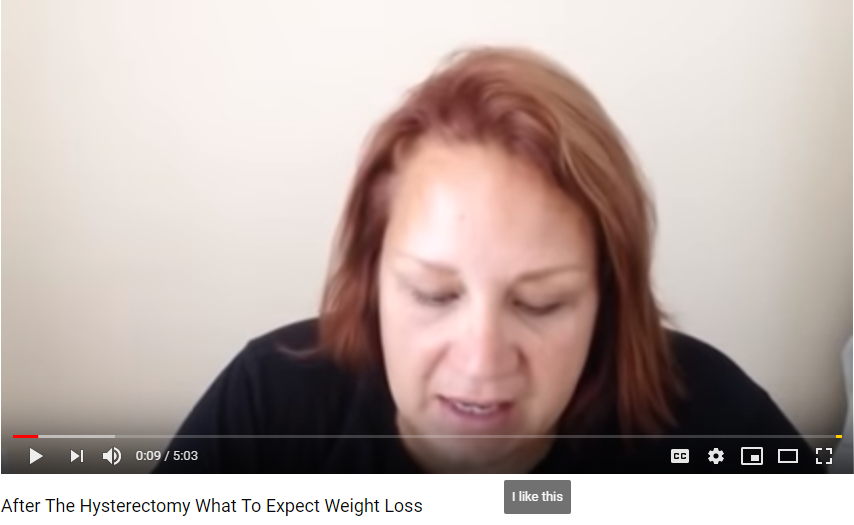 Menopause Is Not A Life Sentence: Don't Let Menopause Symptoms Hijack Your Health, Your Energy Or Your Life For One More Day! Find out how you can stop menopause symptoms in their tracks with amazing secrets found ONLY in the Natural Menopause Solution. Find out how NOW here: Natural Menopause Solution.
Upcoming Trip?
I like to use TripAdvisor for booking not only my hotels, but my tickets and rental cars as well. Makes life so much easier with only having to log into one location for my information.
Be sure to grab my travel tips to save you time and money. You'll also be entered into the weekly drawings.
Register here: Get 100 Travel Tips EVERY traveler should know PLUS entered into the weekly drawing.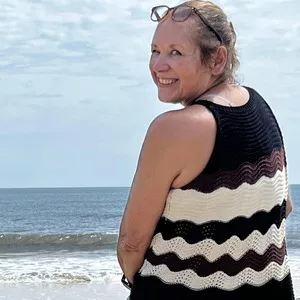 About Denise
Denise Sanger lives a life split between her love for fitness and her passion for travel particularly to the BEACH. Denise also has a love of marketing and lives in beautiful Suwannee County, Florida. You can find out more about Denise here: About Denise