This article may contain affiliate links. Whenever you buy something through one of these links, I may earn a small commission without any cost to you. I really appreciate it as it supports this site and my family. Thank you!
Good morning! Hard to believe that we're through Christmas and New Year's Eve is Sunday.  Time continues to fly by whether we try to slow things down or not.
Just got off the phone with my best friend who lost her dad right before Christmas.  It's always sad when we lose a family member.  They're preparing to celebrate his life of 94 years young on this planet. That's an amazing accomplishment don't you agree?
Got me to thinking that we truly do not know how much time we have in this world.  It's not only important that we take care of ourselves but equally if not more important to live every single day we're given.
As we prepare for 2018, take a few moments to think about what you've accomplished in 2017.  Did you reach your goals?  Are those goals as important today as they were 1/1/2017?  Where do you need to regroup and start over?
Thank you for reading this post. Don't forget to subscribe! This way you never miss an update, travel deals, discounts and more!! Subscribe to the right------>
Whatever goals you have for 2018, I hope that health is one of them. After all without your health what do you really have?
If you have not joined my free support group and want to, this is the link:  Healthy Life Cafe Over 40​.  It's a private group dedicated to support and motivation for women over 40.
Hope you're Tuesday is an amazing one.
To your health,
Denise
If weight loss is one of your resolutions for 2018, take a look at Whole 30.  It's a bit restrictive but a fantastic way to get on track in 30 days.  From there, you can continue with Whole 30 or slide into Paleo​ as I did.
How Is The Paleo Diet So Effective For Weight Loss & Staying Lean?​  Paleo triggers your natural fat-burning hormones to BURN fat instead of storing it. Speeds your metabolism up to hyper-speed, so you can burn fat around the clock (in the exact way humans were DESIGNED to). And more health benefits.  These are the recipes I follow:  Paleo YUM​
​
Upcoming Trip?
I like to use Booking for booking not only my hotels, but my tickets and rental cars as well. Makes life so much easier with only having to log into one location for my information.
Be sure to grab my travel tips to save you time and money. You'll also be entered into the weekly drawings.
Register here: Get 100 Travel Tips EVERY traveler should know PLUS entered into the weekly drawing.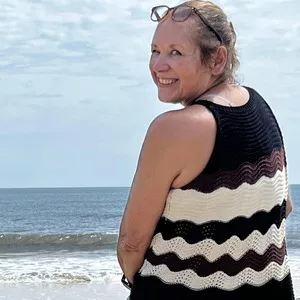 About Denise
Denise Sanger lives a life split between her love for fitness and her passion for travel particularly to the BEACH. Denise also has a love of marketing and lives in beautiful Suwannee County, Florida. You can find out more about Denise here: About Denise