5 Simple Things To Do To Lose Weight This Month
This article may contain affiliate links. Whenever you buy something through one of these links, I may earn a small commission without any cost to you. I really appreciate it as it supports this site and my family. Thank you!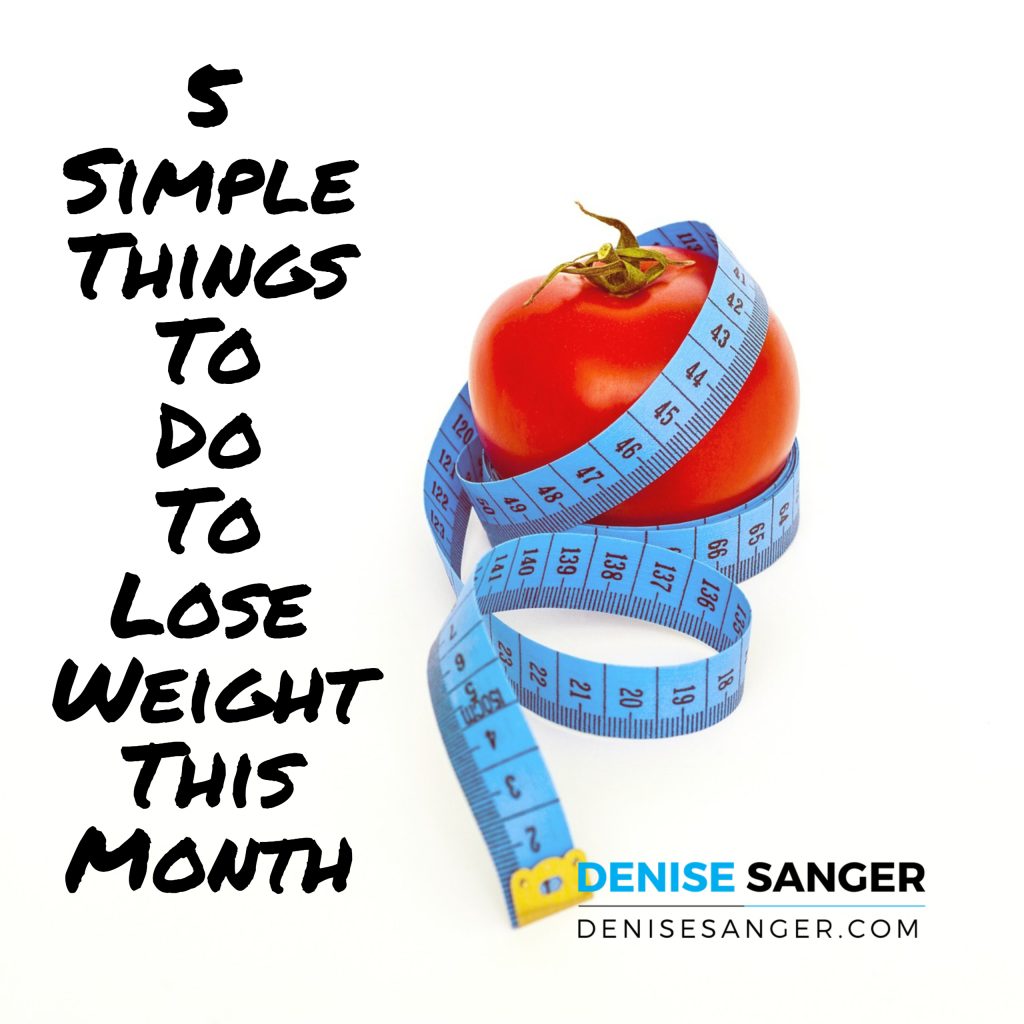 Originally published in December 2018. Updated August 2020.
It's almost 2019!  Boy did 2018 fly by if you ask me. It's been an up and down year for me so I am really not too sad about moving into 2019 confident, happy and healthy.
Do you make resolutions? I actually do but I have learned at the young age of 59, to make stepping stone resolutions instead of big chunk, open ended resolutions. What does that mean? When you make a resolution to lose weight without any parameters, it's too large for you to really see the progress you're making.  When you make stepping stone goals, you reach your larger goal in bite size pieces.




To help you, below are 5 simple things to do to lose weight this month.  These 5 steps are exactly the same ones I've been following the past 5 weeks and I am down 14 pounds as of writing this post.  Might not sound like a lot but at almost 60, after hysterectomy & menopause, it's a big deal 😛 
Remember K.I.S.S.  Keep It Simply Silly.  And most important? CELEBRATE your progress.  If you only lose 1/2 pound every week for the next year, you will be down 26 pounds by this time next year.  Does that put it in focus for you?
Ready? Let's do this!
Eat a fruit or vegetable FIRST at every meal.  For breakfast, I put a fruit in my meal replacement shake.  At lunch, I usually eat a salad before my soup or sandwich.  At dinner, again the first thing I eat is a salad or possibly a vegetable appetizer like roasted brussel sprouts.  Resolution 1 – eat a fruit or vegetable FIRST at ever meal.
Eat 3 meals per day.  Okay this may be a tough one for many to wrap their brains around as we have been programmed lately to eat every 2 hours or so.  Yes that works for many, HOWEVER, it does not work for me or my lifestyle.  I have gone back to basics eating breakfast, lunch, and dinner and the scale is showing results. Resolution 2 – eat 3 meals per day.
Drink 1/2 your body weight in ounces in water.  If you weight 180 pounds, you MUST drink 90 ounces of water every day. There is NO EXCEPTION to this resolution. Resolution 3 – drink 1/2 your body weight in ounces of water every day.
Exercise 3 times per week.  I recommend 2 – 3 high intensity interval training programs and 1 gentle flow yoga session. Resolution 4 – exercise 3 times per week.
Weigh yourself.  You will not know how far you've come if you don't know where you started. Resolution 5 – weigh yourself daily. If you are not comfortable with daily, weigh yourself weekly minimum.
That's it.  Tell yourself right now, you are making these 5 health resolutions and even more importantly? YOU ARE KEEPING THEM FOR THE NEXT 30 DAYS.  You CAN do this and you WILL do this.  Be sure to let me know in 30 days how you feel.  My bet is you will feel amazing.
To your health,
Denise
p.s. Think these tips sound too easy? They're not. Get started today FREE!  I invite you to join me.  We bring 8 live classes weekly – morning & evening – all recorded so you can pick and choose the workouts best for you. Just beginning? Join me for Senior Sweat & Tone,  Plus Size Fitness or Gentle Flow Yoga.  Little more active but haven't been in the gym? Tabata and STRONG30 are what you're looking for.  
Program includes fitness tracking including weight & measurements, accountability and motivation.  Ready? Good. Let's get started. Register here:  Online Fitness with Denise
Upcoming Trip?
I like to use TripAdvisor for booking not only my hotels, but my tickets and rental cars as well. Makes life so much easier with only having to log into one location for my information.
Be sure to grab my travel tips to save you time and money. You'll also be entered into the weekly drawings.
Register here: Get 100 Travel Tips EVERY traveler should know PLUS entered into the weekly drawing.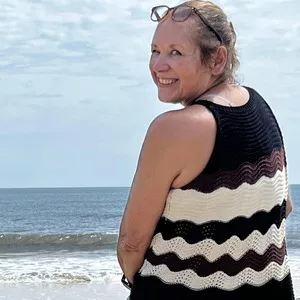 About Denise
Denise Sanger lives a life split between her love for fitness and her passion for travel particularly to the BEACH. Denise also has a love of marketing and lives in beautiful Suwannee County, Florida. You can find out more about Denise here: About Denise