5 Exercises To Get Ready For Summer
This article may contain affiliate links. Whenever you buy something through one of these links, I may earn a small commission without any cost to you. I really appreciate it as it supports this site and my family. Thank you!
Exercises To Get Ready For Summer
Here we go. Summer is already right around the corner isn't it? Today it's starting to feel like summer is already here in North Central Florida where I live. What does that mean to many folks? It's time to get cracking with crash diets and exercise in an attempt to get their summer body.
That's not at all the message I preach to my clients. We focus on staying active all year long. After all, we know staying fit and active helps you live a healthy lifestyle. It's okay though if you haven't been active. Winter is when many of us go off track with our nutrition and exercise. Short days and long nights make us more apt to stay home instead of venturing out when it's cold.
If you have decided it's time to get back on track, these exercise to get ready for summer are great for beginners and what I teach in a few of my classes along with Gentle Flow Yoga.
(I've been using Carbofix for about a month now and it's working. Even when I think I'm overeating or way off track with too many sweets, it continues to work. The science behind this product simply makes sense. THAT'S why I gave it a try. And if I didn't like it? I simply send it back for a full refund. But that hasn't happened. Matter of fact, my third order is now on the way to my mailbox.)
Thank you for reading this post. Don't forget to subscribe! This way you never miss an update, travel deals, discounts and more!! Subscribe to the right------>
Include these moves in your next workout:
Plank. You may recall an article I wrote a while back when I was recovering from a hip injury: Doctor Said No More Crunches. The chiropractor recommended to me NOT to do crunches. Instead I should do planks. Since that time, planks are always included when doing core work. Planks strengthen your WHOLE core from your shoulders to your hips and also help prevent back pain along with improving your balance.
Push-ups. I absolutely LOVE push-ups. Except when I'm doing them. Then I hate them LOL! Seriously though push-ups are fantastic and even if you cannot get on the floor, you can do push-ups against the wall or at the kitchen sink. Push-ups act as a full body exercise including engaging your core as well as increasing strength.
Squats. Okay I really do love squats. If you don't have a strong bottom, you will struggle doing many things including getting out of that chair so you can take a walk. Squats increase lower body strength while also engaging your core and lower back which helps improve your posture.
Bird Dog Plank. Even better than a regular plank because this exercise really challenges your balance and another one we do several times a week in yoga. From a plank position, as you lift your right arm and your left leg, feel your core engage as your body tries to stabilize. Repeat on the other side.
Glute bridge. Mainly targets your glutes/butt but also your hips and core and another exercise that may help alleviate back pain. Again strong butt, strong body that gets you up and moving.
Many fitness classes include these exercises but none of these exercises need equipment so you can also do them at home. By far one of the best things you can do for your body is to use it. As Nike says – "Just Do It!" Get up and get moving. Let me know how these 5 exercises to get you ready for summer work for you.
To your health,
Denise
p.s. this is what I'm using and it's working for me – at 60, after a hysterectomy.
Upcoming Trip?
I like to use Booking for booking not only my hotels, but my tickets and rental cars as well. Makes life so much easier with only having to log into one location for my information.
Be sure to grab my travel tips to save you time and money. You'll also be entered into the weekly drawings.
Register here: Get 100 Travel Tips EVERY traveler should know PLUS entered into the weekly drawing.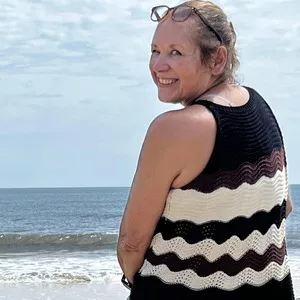 About Denise
Denise Sanger lives a life split between her love for fitness and her passion for travel particularly to the BEACH. Denise also has a love of marketing and lives in beautiful Suwannee County, Florida. You can find out more about Denise here: About Denise